/in Personal Trainer Education /by anneparkerfit
I just returned from San Diego, CA where I attended the TRX Instructor Summit with 45 of the best fitness educators in the world. I'm pumped up and inspired by my friends and associates at TRX and am proud to be a part of a company that offers the best personal trainer education courses in the world.
I'm going to do a series of posts about this amazing event. Here are my thoughts from day 1.
The 4 day event kicked off with a keynote address from TRX Senior Manager of ARMY Programs, Ken Taylor. Ken is a 20 year veteran of the Navy SEAL Teams and shared his passion for helping soldiers develop the functional strength required to perform the daily duties of their jobs. Essentially Ken and TRX® are trying to positively influence all branches of the military to modify and progress standard PT programs to include functional strength and tactical training with the TRX® Suspension Trainer and Rip Trainer with the end goal of keeping our troops safe.
It's a pretty cool mission, and one I am proud to support!
TRX Rip Training Workout with Pete Holman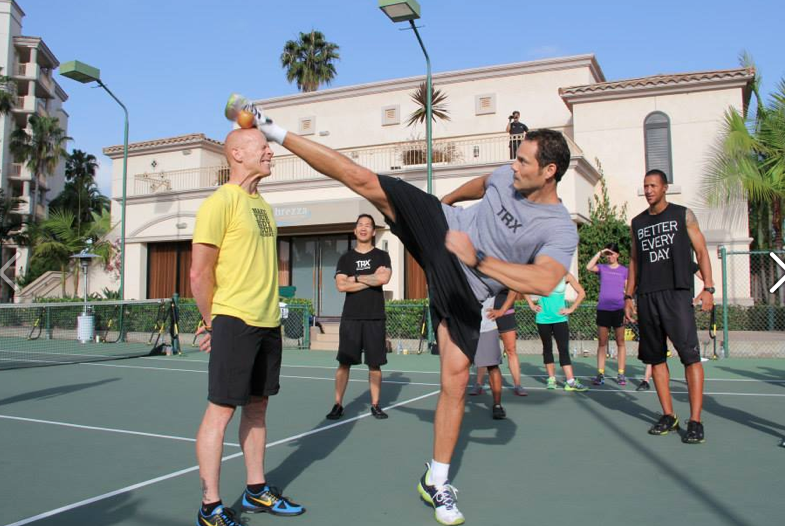 The first workout session was with TRX Rip Trainer creator, Pete Holman. This workout was eye opening to say the least. The Rip Trainer is very challenging and if you disagree, you need to attend a fitness conference and get in one of Pete's Rip Training sessions. Seriously, it's amazing and Pete's passion for human performance and elite training is inspiring. I didn't know that Pete has a martial arts background and he ended our very sweaty workout by kicking an apple off of Dan McDonogh's head. Check out the intensity in this photo. It pretty much set the theme for the entire weekend. Focus and be present.
Laser focus is something I learned a few years ago from my mentor, Todd Durkin (who was also a presenter at the event). When I finally learned to power of positive focus my entire life changed. I'm quite serious when I say that the year it took me to learn how to focus, was the year I finally started moving forward in my business at warp speed. Waking up everyday knowing exactly where I am going to put my focus is my secret sauce! Thanks Todd!
How to become a focused TRX Trainer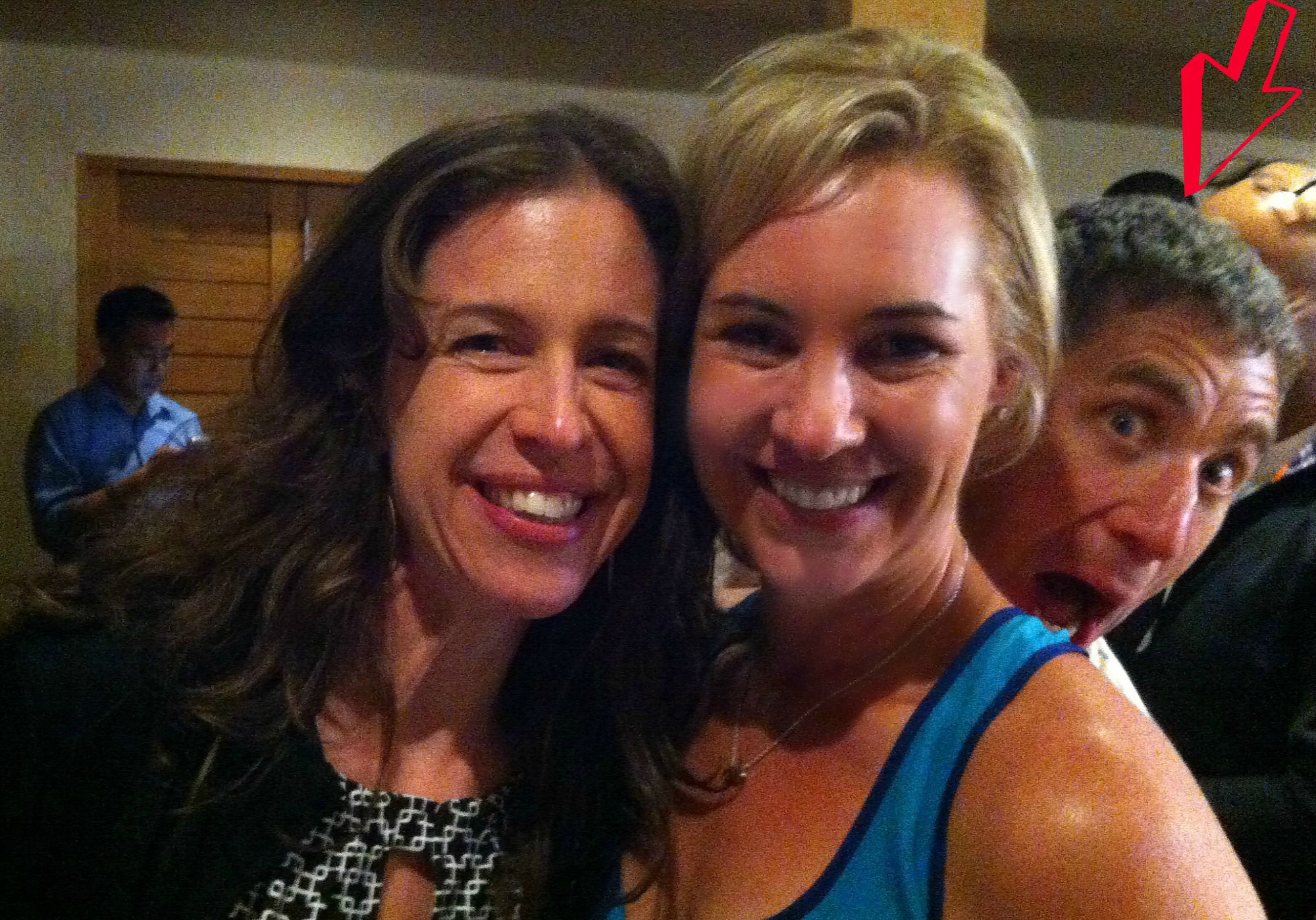 Fraser Quelch made it very clear for us on the first day of summit and I continue to think of this on days when I am sitting in front of my computer feeling overwhelmed. Thanks Fraser!
Fraser: "Who are you?"
TRX Instructors: "Me"
Fraser: "Where are you?"
TRX Instructors: "Here!"
I am very fortunate to attend 4 – 6 personal development events every year and the TRX Instructor Summit is always one of my favorites. I've learned that when you surround yourself with people who energize you, you'll never run out of inspiration to keep working toward your goals. Every conference I attend reiterates the importance of focus in business and life. Eventually it started to sink in for me, and now it is a part of my daily routine.
Here is what I know for sure, mastering the science of positive focus will help you:
Find clarity on what you really want – so you can go after it with everything you have
Feel energized (not drained) as you move forward, toward your goals
Get more done in less time (game changer!)
Accomplish your goals faster than you thought possible
One of my favorite books on focus is No Excuses, by Brian Tracy. There is a reason that all of the people you see in the pictures above are the leaders in the fitness industry. It's because they have laser focus on what they want to accomplish, they surround themselves with positive people and they continually educate themselves and never stop learning.
Who are you learning from everyday? How are you inspiring others to be their best? How are you applying laser focus to your business and personal life?
Have a beautiful day everyone and please leave a comment and let me know what you think of my post :)